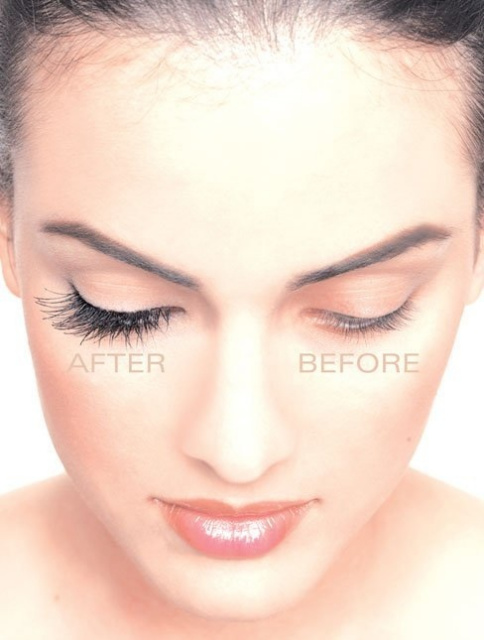 LOOK BEAUTIFUL WITH OR WITH OUT MAKE-UP!
ENHANCE YOUR EYES WITH THICK, LONG, STUNNING EYELASHES!!
OUR INDIVIDUAL LASHES ARE FABULOUS!
YOUR LASHES ARE MADE TO LOOK NATURALLY ABUNDANT THROUGH PROFESSIONAL APPLICATION. WE DESIGN YOUR EYE WITH AN ARRAY OF DIFFERENT LASH LENGTHS, THICKNESS, CURVE AND TEXTURE. OUR CERTIFIED LASH TECHNICIANS HAVE OVER 10 YRS. EXPERIENCE. EXTENSIONS ARE DIRECTLY ATTATCHED TO YOUR NATURAL EYELASH WITH OUR OWN UNIQUELY FORMULATED BONDING AGENT (FORMALDAHYDE FREE) WHICH KEEPS YOUR NATURAL LASHES HEALTHY AND BREAK FREE.
NO MORE FUSSING WITH MASCARA!
HAVE A FULL SET OF LUSCIOUS LASHES THAT FEEL SO NATURAL YOU WON'T EVEN KNOW THEY ARE ON.
PERFECT FOR A SPECIAL OCCASION OR EVERY DAY WEAR. YOU CAN SIMPLY ENHANCE THEM OR GO EXTREME AND VIBRANT!
ALL FOR AN UNBEATABLE PRICE. EYELASHES CAN LAST UP TO 3 WEEKS.
(Simple care of your new lashes explained for you in our lash/care guide)

*TRY OUR LASHES TODAY........WE EVEN GIVE A FIRST TIME 1 WEEK GUARANTEE